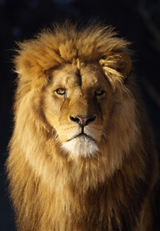 African Lion Country Safari, located in West Palm Beach, Florida, offers a unique and immersive wildlife experience. As you enter the park, you are transported to the African savannah, where you can observe majestic African lions in their natural habitat. The park is home to a diverse range of animals, including zebras, giraffes, and rhinos, allowing visitors to witness the beauty and diversity of African wildlife up close.
Over 900 Animals
At African Lion Country Safari, visitors have the opportunity to embark on a thrilling safari adventure. You can choose to drive through the park in your own vehicle or join a guided tour where knowledgeable staff members provide fascinating information about the animals and their habitats. The drive-through safari gives you a chance to see the lions roaming freely, observe the grace of giraffes as they graze, and marvel at the striking patterns of zebras as they gallop across the plains.
In addition to the safari experience, African Lion Country Safari offers various interactive and educational activities. Visitors can attend animal feeding sessions, where they can learn about the different dietary needs of the animals and even have the chance to feed them under the guidance of experienced staff. The park also features a walk-through area where you can interact with smaller animals like monkeys and birds. African Lion Country Safari provides a memorable and educational adventure for wildlife enthusiasts of all ages in the heart of West Palm Beach, Florida.