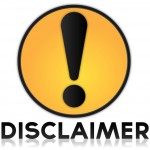 Disclaimer:
OceanParadise Media Group, or its staff, receives no monetary compensation to review any products.
Occasionally we receive a product at no cost so that we can review it for our viewers, but we make no guarantees in advance to any companies about our reviews.
We will always notify our viewers if we have received a product, or service, at no charge for the purpose of testing.
We test each product thoroughly and give high marks to only the very best and we will never recommend a product unless we really love it.
We are independently owned and the opinions expressed here are our own.